0738801444 
Call us to enquire
Are you sick? Our doctors can help you today!
Appointments are essential. Usually 15-minute appointments are allocated. If you require a longer appointment, please inform the receptionist when making your booking. With the exception of an emergency, if we are not informed that you require a longer appointment, it may be necessary to make another appointment to deal with all your problems.
We try to run on time but this is not always possible and we apologise for any delay. We understand your time is important and encourage patients to ring prior to their appointment, to check if the Doctor is running on time. We do keep a few appointments available for urgent problems each morning and afternoon.
Please advise the receptionist if more than one person in your family needs to be seen, as more than one appointment time is usually required.
Complete medical checkups, insurance, aviation medicals, driving, pre- employment medicals and surgical procedures will always require a longer appointment. Please advise what type of medical you need performed when booking.
Opening Hours
Monday  8.00am – 5.30pm
Tueday – Friday 7.45am – 5.30pm
Saturday 8.00am – 12.00pm
Sunday / Public Holidays Closed
We are open 6 days a week. If you require urgent medical assistance after hours you can contact the After-Hours Service on 13 74 25 for a doctor to attend your home. This service is available from 7.00pm to 7.00am. Fees may apply so please enquire when making an appointment.
You may also attend the Redcliffe Hospital, Anzac Ave Recliffe. Phone 07 3883 7777. Alternatively phone 000 for ambulance attendance.

VIEW SERVICES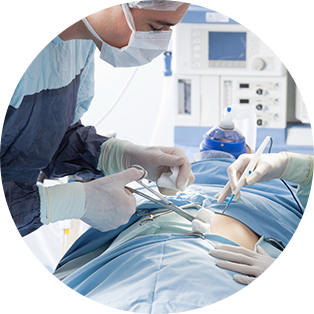 After Hours
For medical assistance after hours, contact National Home Doctor Service on 13 SICK (13 74 25) to arrange a home visit.  National Home Doctor Service bulk bills all eligible Medicare Card holders.
Patients can phone to make an appointment after 4pm Monday to Friday. Home Visit hours are Monday to Friday 6pm to 8am, Saturdays from 12 noon and all day on Sundays or Public Holidays.
Alternatively you may wish to attend the Emergency Department at Redcliffe Hospital, Anzac Avenue, Redcliffe – Phone: 07 3883 7777.

13 SICK (13 74 25)
Home Visits
In certain circumstances, home visits can be arranged for regular patients of the Practice who are unable to attend the surgery, after discussion with the Doctor.  Visits would normally be carried out after surgery hours or as advised by the Doctor.  A fee applies for home visits, please ask reception staff how much your Doctor will charge.
Alternatively, bulk-billed after-hours home visits are available through National Home Doctor Service by phoning 13 SICK (13 74 25).